The biggest question we consistently get asked when helping others to grow their Adult Affiliate program. Can you guess? The key question is Chaturbate Affiliate paid ads are they a good idea?
Not a big fan of reading? Watch instead!
The Argument for Chaturbate Affiliate Paid Ads
One of the key strategies we use for all of our other businesses is to run paid ads. When we are setting up a new ecommerce business: paid ads. Now imagine we are promoting new courses: paid ads. Then say we are trying to grow a massive email list for a launching webinar, training event or something along those lines: paid ads.
Why do we use paid ads for these ventures. It's simple, the advertising platforms for Facebook, Linkedin, Google and so on are incredibly easy to target. We have a meeting for a couple of hours where we create "personalities." Simply put we invent between 3-5 different types of people who would buy our products. Then we imagine everything these people will do in their day to day lives. Do they play golf? Are they married? How do they shop? How much do they earn? Using common sense to imagine these people's interests. This gives us a key insight into the best way to target them without having to go the costly direct route that all of our competition is using.
We burn on average $1,500 which we call our "Data Burn." This tells us which of our assumptions have worked, gives us a base of data on this demographic etc. Finally we setup a "Look-a-like audience" whose behaviors mimic our initial set. Then boom away we go.
It's extremely effective and thereafter we simply see it as the cost of doing business. Every sale costs us around $5 for example, our cost per acquisition or CPA, our product costs $10 for example. Great 50% margin on our imaginary digital product that's 100% profit!
That's it then right? The ideal way to start your Chaturbate Affiliate journey is with paid ads? Well no. Let me tell you why!
The Argument Against Chaturbate Affiliate Paid Ads
Now that you've heard the power of paid ads, let me tell you why they are a terrible idea for Chaturbate Affiliates. If you've enrolled in our course (50% off with "LIKEYOUTUBE" at checkout by the way) you'll know that I advocate using the Content Strategy instead.
The main reason for this is that unlike the examples above, the math's is off. Doing the calculation of $5 CPA on a $10 sale is not possible. There are too many variables that make it too unscientific for my liking. An example is that you could drive 100 people to the website, all of whom buy tokens, however all of them are already tied to another affiliate. Now you've just spent money to put money in someone else's pocket.
Conversion tracking is also harder as the website is not actually yours. Thus putting conversion tracking in place in an exact manner isn't ideal. Finally, you're sale commission is only 20% of the overall sale. Meaning that you're already working on super thin margins per sale compared to the CPC (cost per click). An example is, you make $2 on a $10 sale but you're cost per click is $1.20. You've made $0.80 profit. Although you haven't because 10 other people clicked your link (if you're lucky) before that purchase was made.
You see where I'm going I'm sure.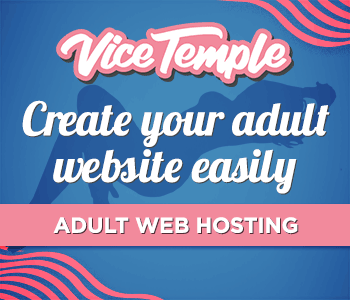 Is it ever worth it?
Now that I've bashed the idea with some simple, why it won't work talk. Let me also play Devil's advocate with myself. There are some reasons why it is worth a try. However I still think the longer term content strategy is better, for reasons I'll discuss further in the next post.
You can win at this strategy due to the fact that some users you sign up will be returning. They will spend over and over, earning you $$$ per month. Most won't, but some will. If you can figure out exactly where and how to find these people. Then you can make the high ticket argument.
What I mean by this is, sure I burned $500 to get that one customer. However he's spent $3000 worth of commissions for me over the following year.
There are other examples too. If you're an experienced paid advertising media consultant. You have $10,000 in the bank to burn. Then yes go ahead. Try it.
Otherwise, stick to the simple organic strategy until you become the person above!
Let us know why you hated this post in the comments!