When it comes to getting into Adult Affiliate marketing, one of the most popular ways is to start your own Adult Cam Site. The reason for this is simple. It's alluring, the profits are large and the models are plentiful. A lot of those who start out, like us here, started by simple referral link sharing. However soon after, we decided to start our own cam sites to have more control. There are three ways we run our cam sites and each has it's own benefits and downsides. In this article we'll run you through the three options and the pros and cons of each.
Prefer to watch instead?
White Label
The simplest way to start your own Adult Cam Site is with a White Label. This is just a copy of, for example Chaturbate, with your own logo and domain name.

The best part of this particular system is the ease of access, it took us about 10 minutes total for example to setup heydaddy.co and you can get a full walkthrough of how to do this here.
It requires no hosting, searching for models, upkeep or anything. Just buy a domain name from Namecheap or elsewhere and you're off!
The downside is that the white label cam sites generally don't show up on Google searches so that you need to keep sharing the links for it to grow, you won't get help from organic search traffic.
Bespoke
On the polar opposite of this is to create an entire cam site from scratch. You can do this the hard way or the semi easy way. The hard way is to code it from scratch which would be a pain. If you do want to do this, make sure you read about red labels below first. There is an easier way to do this which is to head over to Adent and get their free xStreamer script. If you want them to supply you with a some starting cam girl content and do the setup for you, then you can get their paid xStreamer Script.
The upside to this method is that you have 100% control over all of the options, branding, layout, system etc. Also you will keep a higher cut of the commission.
The downside is the cost and the fact that you will need to find your own cam girls to stream on your platform. The cost will include the script if you need it and also you will need to get a VPS from ViceTemple or another Adult Host. Shared hosting generally won't support these scripts.
Red Label
The next option is like a mixture of the two above. You build your own script based on a supplied API. So you will need the technical knowledge but the upside is that you can piggy back on someone else's content.
An example of these is AWEmpire who offer a Red Label. This gives you access to their full api so that you can create your own cam site from scratch but pull in any of their model feeds. All of their data and use their payment system.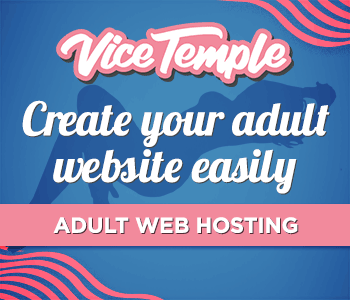 The downsides though are the same as a bespoke website except you could technically build this on ViceTemple's $10 per month hosting.
Which do you prefer? Let us know in the comments.