There are a ton of different Cam Sites out there for both Models and Affiliates to join and one of the latest ones that we've been working with is Camsoda so we wanted to to give you a quick overview of how it compares to Chaturbate and whether or not you should be taking a look at this platform overall.
How Camsoda stacks compared to Chaturbate
In terms of traffic, Chaturbate is definitely the big daddy of Cam Sites. It is hitting around 350 million visitors a month. This makes it the Goliath compared to Camsoda . Which only hits around 20 million monthly visitors. Chaturbate also tends to get a longer visitor staying average, 10 minutes compared to the 5 minutes on Chaturbate.
However, I wouldn't write off Camsoda just yet. Over the last six years, since it's inception, it has been growing rapidly. They have been on top of the latest tech. According to Google, where Chaturbate is generally stable in terms of growth, Camsoda is on a constant up trend.
This means that it is still a good time to get in for a couple of reasons. Which I'm now going to split into two different types of user.
As a Model
Whether you're already a model or looking to become one, this makes sense but for the latter even more so. If you become a model now with Camsoda and you're just starting out. This is definitely the one to go with because of one simple reason, competition. Even though Chaturbate has 15x the amount of visitors. It has 50x the amount of models broadcasting which will make it really hard for you to stand out.
The other key reason for you to sign up whether you're already broadcasting or not, is that Chaturbate and Bongcams pay their models in and around a 40-50% share of the money spent on your live feed. Camsoda will pay you 55% and they will pay you weekly instead of bi-weekly, which means you can access your money faster.
If this is a line of work you're interested in. Be sure to head over to our Essential Guide before you start to learn how to succeed.
As an Affiliate
If you've read (or watched) our guide on becoming a Cam Affiliate, then you're probably aware of how much money it is possible to make. The real issue if you're a few weeks in is that getting registrations can be tough but it's not impossible and finding those whales can be tough. On Chaturbate it's even tougher because there are literally millions of other people competing with you.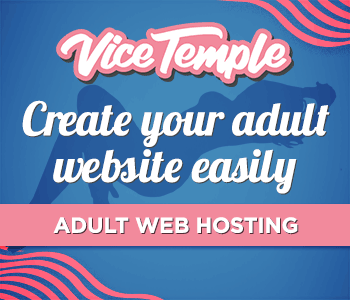 This is where Camsoda can make more sense if you haven't already got a big audience to push to your new website, their affiliate program as is with their website, has less visitors and therefor less competition. Which means it's growing.
As any entrepreneur will tell you, you want to get into a new business and niche when it's on an uptick and Camsoda has been on a large uptick for the past 4 years consistently.