If you're a chaturbate model the algorithm is very important as you will definitely want to be on the homepage. The Featured list is where most users begin their search. This means it's incredibly important for you to get on this list. This is not chosen by any human, as you probably know. It's a computer algorithm (math's) that chooses what appears on featured and how high up the list.
Finally before we start, don't forget that if you're starting your own adult business, it's easier to get someone else to do it for you. We recommend starting here!
TLDR? Watch Instead!
What the Chaturbate Algorithm looks for
A lot of people seem to think that the Chaturbate Algorithm is based solely on how many viewers are in the room. However Chaturbate's Algorithm has gone pretty much unchanged since the site went online in 2011. This means that it harks back to the sites origins and this is important for you to understand.
What the site's system ranks is exactly this, how many users with tokens are currently in your room.
It doesn't matter if the user has 2, or 2 million tokens, it just matters how many users with tokens are currently watching. The reason for this is the site was initially produced as a free site for people who were into exhibitionism. This meant that all they were concerned about was making sure that users who were willing to pay a little to keep the site online were getting the content they wanted.
What this means for you
If you're currently a cam girl on Chaturbate, if not then read our guide here, and you want to be featured then you need to focus on the following.
Followers
Let's get the obvious out of the way, you want to get as many followers as possible. This will help to actively draw returning customers back again and again. Returning customers are more likely to have tokens given they have registered and are repeatedly visiting. Therefore the more people you can convince to follow you, the more likely you are to have users with tokens in your room. Simples.
Convert your viewers
A simple way to ensure that your users have tokens in your chat room is to start small. Offer something that you will do or say for 1-5 tokens, that way they are likely to top up their account. The smaller the amount the higher your conversion rate will be.
A simple way to enhance engagement is to employ the use of Lovense. You'll see a lot of chat rooms where this causes a stream of 1 token donations. Look at the top featured rooms, watch the 1 token tips fly in, 99% of these are using a Lovense device.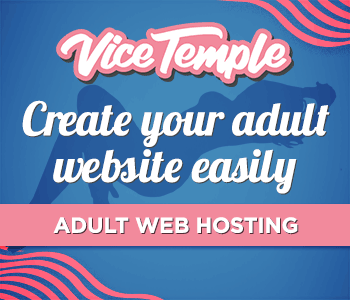 Setup a Subscription
Another great way to convert your followers is to get them onto a subscription. Get them onto a $10 or $20 a month subscription which gives them access to some exclusive content. This means that not only are you getting sustained monthly income, you're also ensuring more people have tokens when they view your feed.
Any more tips? Pop them in the comments.