This site is all about the cam industry but there seems to be a cross over with our audience asking can they fluff up this income by making money from the online dating industry and rightly so, it's big business! Especially now we've all be stuck inside for 2020.
"As of 2018, the revenue for online dating services amounts to $1,714 million in the U.S. The average revenue each platform makes per user is $77.22, including partial-free sites. 43.2% of users on online dating platforms are in the 25-34 age range, with 35-44 year-olds making up 32.9%"
The figures above speak to the kind of money that can be made. The growth during the Coronavirus pandemic of this industry has been even larger. Now people just want to talk online. If you've already started a cam site, or an adult site, then you have traffic for it. The kind of people that visit cam sites are also 83% likely to be on multiple dating sites, or have an interest in them.
Not a fan of reading? Watch here instead!
The Easiest Way to Start making money passively from Online Dating
Now we aren't suggesting that you start a dating app or website from scratch, that would be ridiculous. Instead, you can work on this through Affiliate Marketing, the easiest way to make money from Online Dating. If you've never done this before, then it is simply where you send traffic to a website and they give you a percentage of sales made from this traffic.
The amazing part is that these companies in the dating industry, such as Match.com, will pay up to a 50% commission! This is insane.
"Match offers three subscription plans, and this is how much you earn from each:
3 months – $27.99/month (total $84) – $42 commission
6 months – $23.99/month (total $144) – $72 commission
12 months – $20.99/month (total $252) – $126 commission"
To give you a better idea of the payouts from these sites over time, this is the average EPC over the last three months for some of them. EPC for those unaware, means Earnings Per Click.
1. eHarmony – $82
2. Match (UK) – $53
3. Silver Singles – $45
4. Christian Mingle – $25
5. People Media – $23
6. EliteSingles – $21
7. Christian Café – $21
8. Match (US) – $18
9. Sugardaddie – $13
10. Jdate – $12
11. Parship – $9
12. Catholic Match – $5
If you are already interested, then you will find all of these affiliates on Commission Junction and Share A Sale, to sign up and get started this weekend.
That's all well and good, but what is the Marketing Strategy?
If you've already got a following as a cam girl, or you have a marketing strategy for your adult cam site already, then it's simple. You can add banners, promote links and write content, for those existing marketing channels. However if you don't then I would suggest that you create a new marketing website.
I would head over to ViceTemple, get hosting and then a domain from NameCheap. However think about your niche first. Don't try to just start a website about online dating in general, instead think about a specific audience you can target that will make it easier to rank on Google.
An example, you could start a website all about women over 40 who like younger men, news around this, memes on instagram etc. This link this site to Cougar Life's affiliate program.
Once you've set up your new website, make sure to setup an instagram, twitter and perhaps think about a Facebook Group to target this demographic.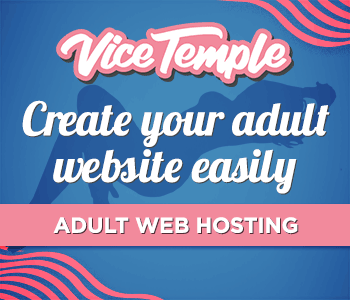 Now write 30 pieces of content from this new site, spread out publishing them over 90 days and as each one goes live, do social posts that follow it. Over the next 6-12 months, Google will auto index your website. Use Semrush to make sure it has the best chance of landing on the first page.
Then site back and watch the money come in faster than matches on Tinder.
Ideas? Thoughts? Pop them in the comments below!